Reliability, Quality Work & Exceptional Service
Tom's Carpet Cleaning Services.  We are a family owned and operated business located in Oakland County's Holly, Michigan. Reliability, quality work and exceptional services are benchmarks of our company. To us, being community spirited means more than just getting fuel at the local filling station. The more interested we are in promoting local businesses, more job creating businesses will flock to our communities. This benefits everyone!
Our customers are our number one assets.  We are fully insured.
Our reputation is important! We have a moral obligation to help our clients keep their carpets looking good for as long as they're intended. Carpets that are deep cleaned regularly last decades not months.
We suggest:
Residential carpets — Should be vacuumed with a quality vacuum cleaner every day or two.
Commercial carpets — High traffic areas should be vacuumed every day! Low traffic areas every other day.
Have carpets professionally cleaned — This phase should be done  before they start looking dirty.Especially environments prone to blood borne pathogens. They should be cleaned with a EPA approved multifunctional hygienic cleaners every day and deep cleaned twice per year.
There are over three hundred carpet cleaners in our metropolitan area. So there are no excuses for not using one. Be safe and validate references. If you choose someone simply because he promises to beat another's written estimate; he's simply too lazy to come and check out your work. But be assured, he'll put less effort in cleaning your carpets.
The Grand Hotel Initiative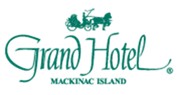 Refer Tom's Carpet Cleaning Services to ten friends or associates who book cleanings with us valued at a minimum of $300.00 and you will be our guests at the Grand Hotel. The 2019 Pure Michigan Package includes a two night stay for two, full breakfast, five course dinner, taxes and gratuities within the Grand Hotel. For our records, make sure your referral mentions your name so we can note that on their invoice. You will also receive confirmation from us for each referral you make who schedules.
Call us today for a FREE, no obligation, IN-HOME quote
We use only EPA approved cleaning products.  Please give us a call today at (248) 634-1936 for a free, no obligation, in-home quote.
We specialize in:
Cleaning Carpet
Cleaning Area Rugs
Cleaning Upholstered Furniture
---
In State service areas:
Atlas, Auburn Hills, Bloomfield, Bloomfield Hills, Bloomfield Township, Burton, Brandon, Clarkston, Davisburg, Davison, Dryden, Elba, Fenton, Gaines, Goodrich, Grand Blanc, Highland, Highland Twp, Holly, Independence Township, Imlay City, Keego Harbor, Lapeer, Lake Angelus, Lake Orion, Linden, Metamora, Milford, Milford Twp, Mott Park, Mt Morris, Montrose, Mundy, North Branch, Oakland, Orion, Orion Township, Otisville, Ortonville, Pontiac, Rochester, Rochester Hills, Royal Oak, Springfield Township, Standish, Swartz Creek, Traverse City, Troy, W Bloomfield, Waterford, Waterford Township, West Bloomfield, White Lake, Whitmore Lake
Out State:
Medina, Ashland, Fredrick's Towne and Cincinnati OH